Hands-on Activities
Augmented Reality Sandbox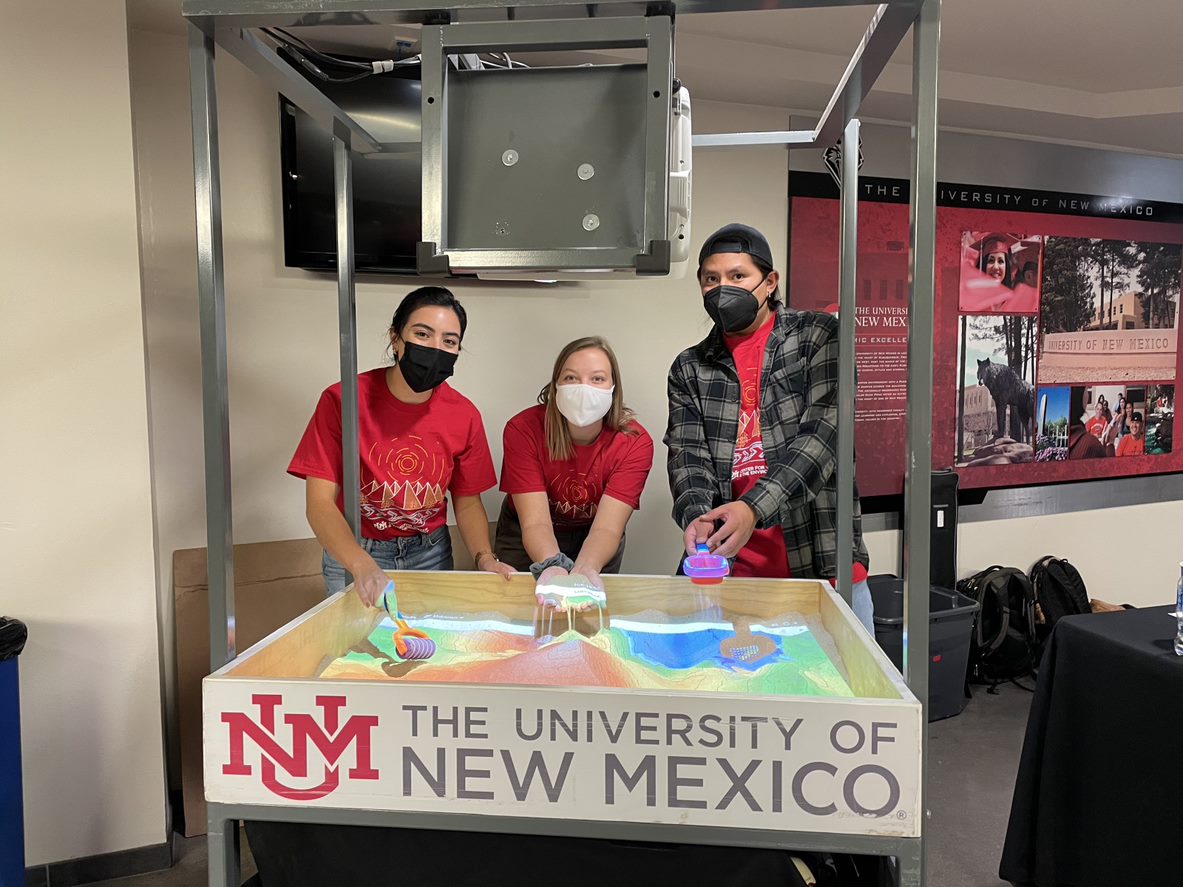 The objective of the AR sandbox is for students to investigate the water cycle and hydraulic processes within a watershed by considering the connection between the landscape and hydrology through hands-on exploration. Students can simulate mountains, bodies of water, and precipitation by moving the sandy terrain. An elevation topographic map appears in real-time as the sand is molded by students.
The Augmented Reality Sandbox was developed by the UC Davis W.M. Keck Center for Active Visualization in the Earth Sciences (KeckCAVES, http://www.keckcaves.org), supported by the National Science Foundation under Grant No. DRL 1114663.
For more information, please visit https://arsandbox.ucdavis.edu.
Reverse Osmosis Demonstration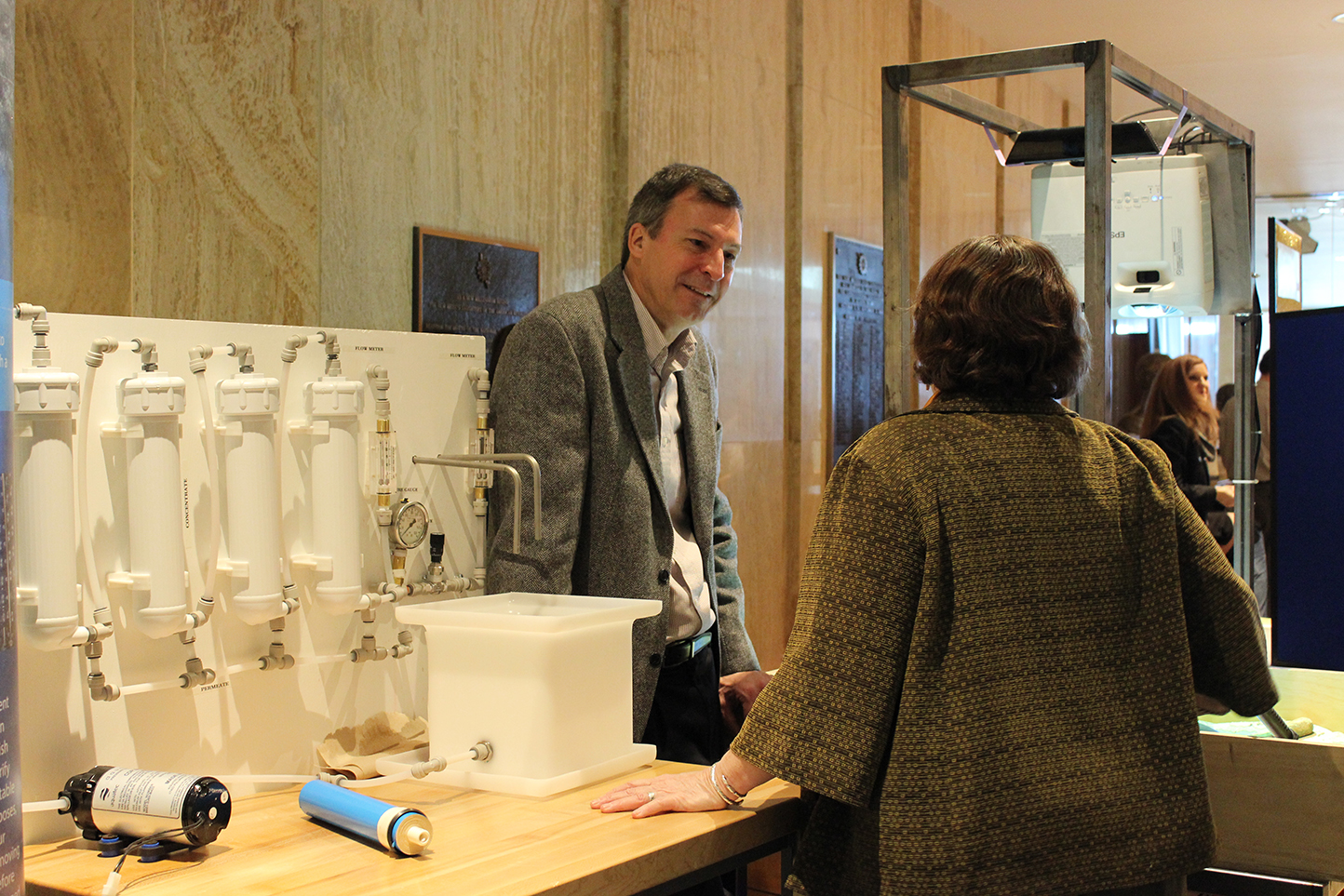 From the RO demonstration, students should understand that reverse osmosis is an advanced water treatment process designed to remove dissolved material on the molecular level from water. Students will see a cross-section of an RO membrane and see dyed water treated as it makes its way through the system.
This simulator works best in an area with sink access.
Aquifer Demonstration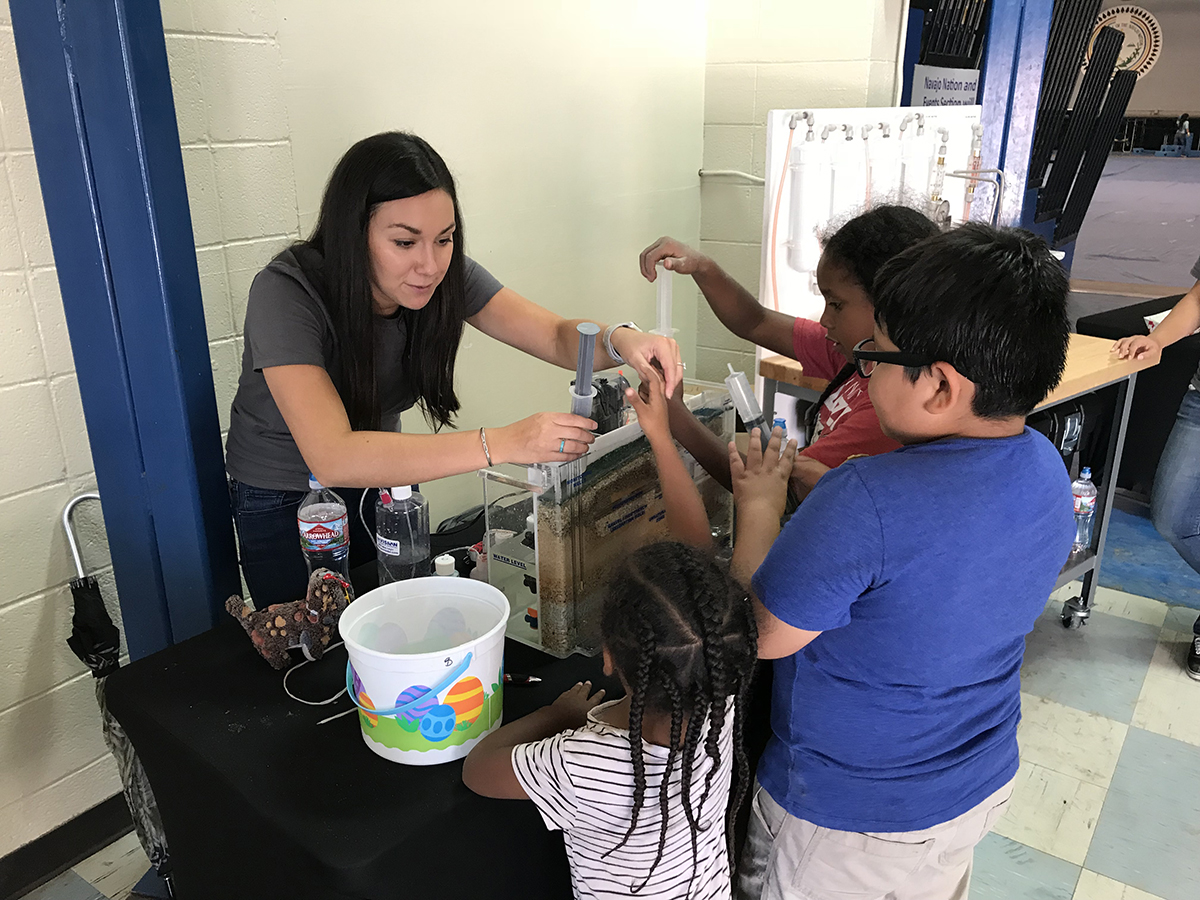 From the aquifer demonstration, students should understand how water is stored in an aquifer, how groundwater can become contaminated, and how contaminated water ends up in the drinking water system. Using this see-through cross-section of an underground recharge and discharge area, students will see how groundwater is stored, potentially polluted, and retrieved.
Floodplain Simulator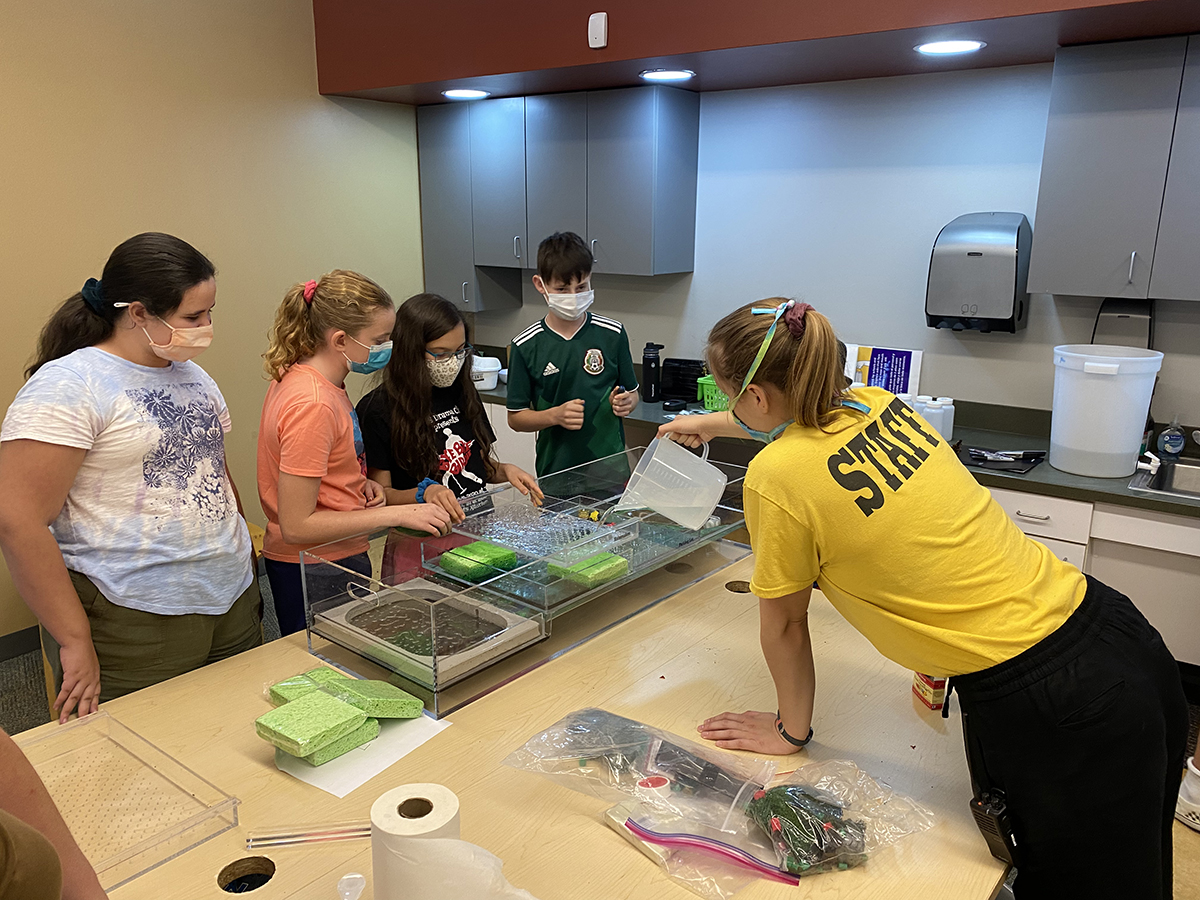 Through the floodplain simulator, students will explore the value of wetlands and retention ponds in flood management, witness how downstream communities are affected by runoff, and work as a team to find and test solutions to a variety of floodplain problems.
This simulator works best in an area with sink access.
Microscope Demonstration
CWE's optical microscope will present students with various water treatment plant samples to explore water treatment and everyday uses of water.
To receive more information on our outreach activities or to request CWE volunteers bring an outreach activity to your event contact our Outreach Coordinator at sdonohue@unm.edu.